Hear what our Samson Realtors have to say about why they love being a part of our family!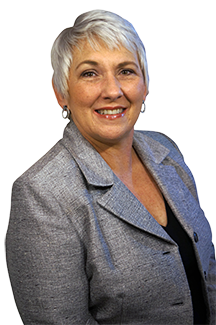 "Samson Properties allows my team and I the freedom to provide our clients with more value. Bottom line. My team is a family team, and family values run deep at Samson Properties. We love that! The support we get as agents is second to none, and you can tell that they truly care for us and are invested in our careers.​ Cardinal Title Group is in house, so if there are ever any questions, you can go right to the source for answers. Brochure and mailer printing is in house. It seems like there's a new training seminar almost every week, and those really help keep you motivated and up to speed on current trends. I could write paragraphs explaining why you should join the Samson family, but I can't think of one reason why you shouldn't!"

- Tammy Irby, REALTOR®


---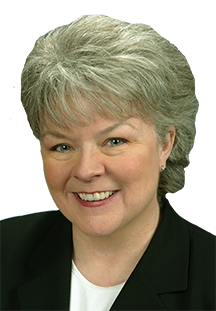 "Samson is amenity rich for agents selling at all levels of production. Their brokerage is unabashedly agent centric and their vision has brought them to the forefront of regional real estate brokerages which operate for the benefit of the agent not the company. When deciding which offer to accept from local and global brokerages, I fixed my production needs on what my brokerage could do for me (and the community) not what I could do for my brokerage. Because Samson publicly advertises their vision and commission statement on YouTube, Facebook,
www.SamsonProperties.net
, etc., there is no doubt that I made the best decision for my family and my business choosing Samson Properties. With 1,700 agents and 14 offices, a staff whose responsibilities range from A to Z, training 6 days a week, a mentoring program, inexpensive marketing materials designed, produced and mailed, a Social Media Manager, keeping your own sign call leads because your number is the most visible number on the sign, etc., you can take the net commission split paid to your former broker and use that money to market and develop MORE BUSINESS at Samson!"

- Deb Gorham, REALTOR®


---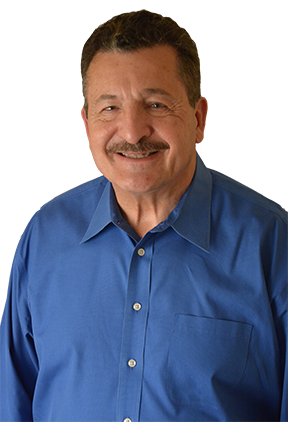 "Hello! I'm Ernie Dill in the Fredericksburg Office. I joined Samson Properties in June of 2015, leaving a large corporate brokerage to do so. As a significant producer, keeping 100% of my commissions was an enormous plus! I thereby funded my plan to become a serious "Marketeer," using technology and automation to lay the foundation for hugely increasing business. Samson is a perfect fit for that with in-house technology support, 1:1 Social Media Marketing help, and numerous secondary direct mail brochure, post card, printing and mailing operations. If you want to set up a multi-media sales funnel to gain market share, Samson will partner with you to do it. The sales support, Dotloop, and accounting systems are state-of-the art. Support personnel are superb. Affiliated businesses, First Heritage Mortgage and Cardinal Title are likewise. Ideas for your growth are prevalent throughout the company - in sales meetings, on the administrative sites, and directly from Samson Family hands-on management. These are really nice, high integrity, highly motivated and motivating people! (Go Danny, Bernie, Donny, Casey, and Mike!) Managing Broker Mike Briggs in my view is the absolute best in the business. I am honored to recommend this stellar and fast-growing company!"
- Ernie Dill, REALTOR®


---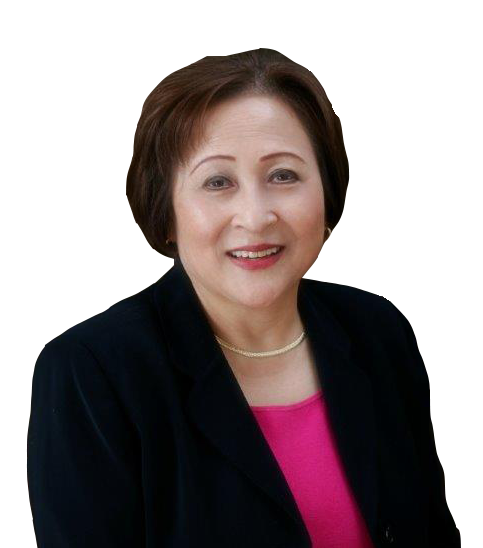 "It's been a fantastic move for me! After 18 years being affiliated with a large realty firm, I found Samson Properties has been a breath of a fresh air. Samson offers great managing brokers, skilled educators, wonderful marketing support, and personable, helpful technical departments. It's a happy environment for me to work in!"

- C.C. Webster, REALTOR®


---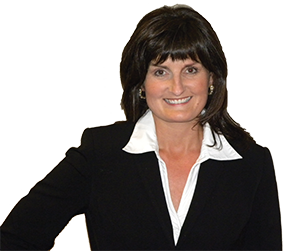 "I like to help people. Being able to offer a discounted commission is important to me and to my clients. Over the past couple of years I thought, if I were to leave REMAX, I would think about moving to Samson. The clients don't really care about the big name, the national brands like I thought they did, they care about the agent who they are working with, remember the old adage, Real Estate is local? Well its true. Before leaving REMAX I asked several present and past clients what they thought about me changing brokers and they all said as long as they continue to work with me, they did not care about who the "broker name was" except one client who actually started interviewing friends and family. They even asked the new construction rep at Toll Bro's what they thought of Samson Properties and they told my clients that they LOVE Samson Property agents! It was 100% unanimous after that. Now that I have transitioned to Samson, I am so excited by the energy the leadership exhibits, the generosity of the company, the staff who is so helpful, even the lender visited me at my open house (shout out to Chris Kelly) and the fact that there are NO monthly fees, there is NO commission splits and they GIVE us free printing and mailing of post cards! THAT IS AMAZING! I am actually working on my 4
th
post card as I write this – the most marketing I have done in years. I just told my friend/agent who made the switch with me that this is the most ANY broker has ever done for me and she agreed. It is a little overwhelming with all the stuff they provide: social media help, office managers, dotloop coordinators, tech support, a printer on staff, TONS of CE courses, and online marketing templates and videos of how to do just about anything real estate related to make it big in this business. Can I also give a shout out to the NVA signs? Their work is fantastic and FAST! Oh, and cheap. And did I tell you how fantastic Mike Briggs is? Not enough time."

- Julie Holtkamp, REALTOR®


---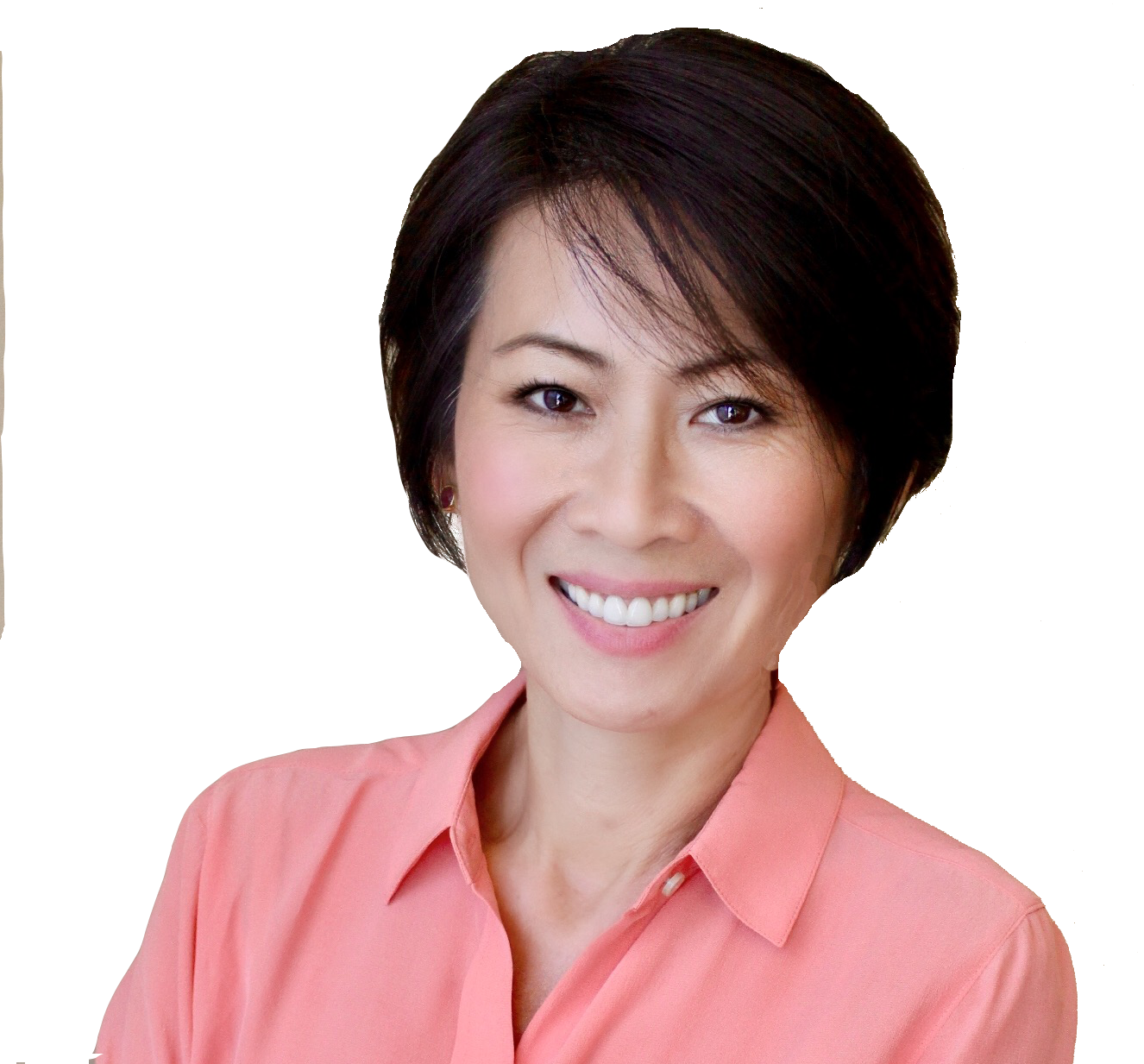 "Having worked in real estate for over 21 years and having owned my own brokerages, I have experienced and observed all sides of the industry, especially with brokers who truly care for their agents, and those who don't. It was my meetings with Danny Samson and Mike Briggs that convinced me that I had found a brokerage whose vision and ethics are truly focused on agent-growth. Samson Properties helps me in the way that best meets my needs so I can focus on my clients. I enjoy working with a team of people who are first class, are willing to go "the extra mile", and who have similar values of service and integrity. I would highly recommend Samson Properties as a brokerage to help build your real estate portfolio."
- Bea Le, REALTOR®


---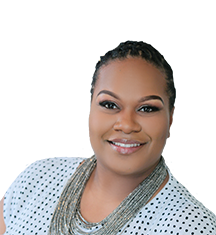 "I am so grateful for Samson Properties. They go above and beyond to build their agents' businesses. I'm glad I took a chance on meeting with Donny Samson because everything he said he would do has happened. I've never had a broker/owner truly invest in my success! I'm sure they didn't expect to open a huge 18 suite office near National Harbor, but Danny and the team saw the need in the area, so they put it together. In order for a puzzle to be complete, you have to have all the pieces and they absolutely do! Having an inside marketing department, property marketing specialists, lending team & title company for support has made life much easier. If an agent has not checked into Samson Properties I believe they need to reevaluate their business plan because everything they offer is amazing!"
- Teila Thorne, REALTOR®


---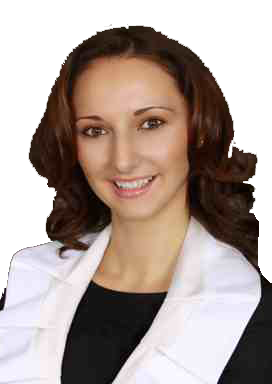 "I enjoy the resources the most. I love the fact that anytime I pick up the phone, I can get ahold of any of our brokers. Samson takes more of a personal approach – they really care about their agents more than their bottom line. They want to make sure the agents are happy, and when agents are happy everything runs more smoothly!"

- Carmen Bere, REALTOR®
Testimonials
" My husband and I would like to thank Samson Properties for all of their hard work in finding us the perfect home. We met our Samson Properties agent about six months before we were ready to buy a home. Although we knew it would be some time before we purchased anything, he was very diligent in noting the characteristics we were looking for and sending us constant updates about homes that were on the market. This was very helpful to us as we thought about the future. When we were ready to purchase, he remembered exactly who we were and went right to work for us. He focused on the neighborhoods we specified and was available to visit homes with us whenever they listed. The market was very competitive at the time, so we needed someone available at a moment's notice. Our Samson Properties agent was that person. Luckily, we were the first people to see the home we purchased. We quickly wrote up a strong contract and we got it! The home is in the perfect location and really is the perfect home for us. We couldn't have done it without him! "
- Shawn & Gina from Herndon, VA
" Just wanted to drop you a note and let you know how much I appreciated all the hard work you did for the sale of my former home and the purchase of my new one. Although I was initially drawn to your 4% sales commission and cash rebate on the purchase of a home, I was skeptical about, whether I would actually get "full service" from a real estate agent offering these benefits to their customers. You have not only exceeded my expectations but I would happily recommend your services to anyone who is considering a real estate transaction in the future. Some items that I found particularly helpful were: • Holding weekly open houses and advertising them in the Washington Post, which led to the rapid sale of my home. • Your website, with daily e-mail alerts of new properties on the market. • Your availability to show me properties. • Your conscientious efforts to keep me totally informed during the negotiation process. • Your professionalism and prompt response to potential problems in both transactions. I am almost settled into my new home in Franklin Farm and I am enjoying the furniture I was able to purchase with the cash rebate I received at the settlement of the property. "
- Maggie
" Samson Properties, we just wanted to thank you for everything you did for us during our house buying process. We definitely could not have done it without you. Thanks again and we will contact you again in 5 years when we may be ready to sell. "
- Aimee & Jeremy
" My name is Chuck, In April of 2003 I retired after 28 years of Federal Civil Service and six moves. During those years I dealt with many realtors. When I retired my wife and I decided to sell our house and move to Florida. We interviewed four realtors as we had on our other moves. We asked them to give us a presentation on what we should sell the house for and why, how long it would take to sell and why we should use them as a realtor. Your staff showed up to give us a presentation. They were the first realtors to show up and we were very impressed with what they showed us and how they conducted themselves. Over the next couple of days we listened to the others but we knew we would sign with Samson Properties. We listed the house Friday. He had already produced a very professional brochure. On that Sunday they had an Open House and sold our house for the asking price. During the time between getting the contract and closing a few problems came up. Our agent was easy to reach and solved the problems immediately." So if you were selling your house look around but you would not find a better realtor. He is dedicated, professional and was responsive to our every need. "
- Charles from Centreville, VA
" It has been a great pleasure to work with Samson Properties. We really appreciate the kind of support we got from our agent during the purchase of our home. We were very new to the process and were very happy to have someone who took time to thoroughly understand our needs and focus on the right kind of properties. The kind of focus she brought to the process was really impressive. We remember to have talked with her numerous times over the phone, and in person, on every little detail of the property and contracts and have got very good advice and quick readdress of issues every time. We also remember how we almost always happened to be the first potential buyer visiting a property, which was very important given the fact that properties were going very fast, because she had the analysis and timing taken care of so well. We are always pleased to recommend her to our friends for their home buying needs. Thanks! "
- Shabbir & Fatema
" I am writing to thank you for all the professional assistance I received in my recent sale and purchases. From start to finish, our agent had my best interest at heart, giving me the best and easiest sale and purchases I have ever experienced. In my book, he is top knotch. "
- Ronnie from Winchester
" In October 2004, I sold a house listed with your company. In December 2002, I sold another house located in Northern Virginia. For that sale I used a national real estate company that charged a 6 percent commission plus an additional small fee. While they did a very good job, I felt that the commission and fee were high, especially on the higher priced houses in Northern Virginia. After that sale I was determined to see what I could do to reduce my real estate commissions on future real estate sales. I saw your ad in the Washington Post, contacted your office and was introduced to your sales associate. I found her to be extremely competent and professional. She did an exceptional job in listing, showing and selling my house. Her performance and that of Samson Properties was superb. It was every bit as good, if not better, than the real estate firm charging a 6 percent commission. I also took advantage of using your free moving truck. I was able to move my household items and saved hundreds of dollars. I have recommended your company to many of my friends. "
- Howard
" This letter is to recommend Samson Properties's services as a residential realtor in the Northern Virginia area. They provided us with absolutely top-notch service during the sale of our first home and the building and purchase of our new one in Ashburn. As we searched for our new home, they spent a great deal of the time listening to our needs and provided daily online updates of available properties in our price range and desired neighborhoods. His advice and insights were invaluable as we toured homes across the Northern Virginia area. He always seemed to be available to answer questions or set up a home tour. When we settled on building a new home, the services were indispensable-from providing the name of a competent home inspector to communicating our needs to the builder and the developer of our new property. Our new home buying process was surprisingly smooth and easy. In addition, the team at Samson Properties took care of the sale of our first home-and sold it in ONE DAY! We received our asking price and the buyers agreed to all of our contingencies. It could not have been easier-or more profitable for us. The attention to our needs and skills as a realtor are unsurpassed. Our new home is perfect and we are so thankful we found such a great agent and friend. "
- The Whaley Family from South Riding, VA
" I just wanted to take a few minutes to thank you for helping me sell my Oakton townhome. I interviewed 3 realtors before listing my home, but you provided the best presentation, gathered a lot of information on short notice, and were the most professional." I was very pleased I selected you, as you listened to what I said, provided expert guidance on what I should expect, and provided a comprehensive marketing plan. I was impressed that you offered full service with a discounted commission. You promptly listed my property, and had an open house the first weekend.. I was pleased to receive so many offers, an indication that the home was priced correctly, and was able to sell the home within a few days; at a higher price than I expected." "You promptly responded to my phone calls with the information I needed and you moved quickly when it was necessary to move up the closing date to accommodate my moving plans. I have the highest regard for you real estate skills and appreciate you friendly manner. I have recommended that my friends contact you when they are interested in any future real estate transactions. "
- Ralph from Vienna, VA
" I truly enjoyed working with Samson Properties! As a first time home buyer, I found the experience fun but challenging, especially given the hot Virginia market. Your staff was patient, understanding, knowledgeable, and untiring. She guided me through the process, explaining all the steps with care, and helped me to make decisions that were well informed and best for me. I worked with other brokers at other firms and found none of them to be as interested in my concerns or that could share the visions of a new home with me the way Meredith could. She held my hand every step of the way and I am very happy in my new home! I would recommend your staff to anyone! "
- Sandy
" We would like to express our thanks to your company and especially your sales associate. She recently listed and sold our property. It was not an easy straightforward sale. She handled all the frustrating details with calm professionalism. She kept us informed while dealing firmly with the buyer's agent. Please convey our thanks to your agent and let her know how much we appreciate her handling of our sale. She is truly an asset to your company. We would recommend your services anytime. "
- Linda & Deanna
" You can call Samson Properties if you want to sell your house or property. They know how to present your property. Has a lot of experience. The Samson Properties agent took care of all the details and sold our townhouse in Purcellville, Main Street Village, in 4 weeks. I highly recommend Samson Properties to anyone. "
- Rose & John
" My name is Dana. I had the pleasure of having a Samson Properties agent as my realtor in the sale of my childhood home and in the purchase of a replacement home for my siblings. He made the process smoother than we could of hoped for, he negotiated with a contractor the sale of our home and got top dollar. He was extremely patient with us as we searched for a replacement home for my siblings to live in; they were very particular in what they wanted and with our agents help we were able to obtain it for them. He always made himself available, even with some last minute requests to view some homes. In negotiating the sale of the new home he kept us informed as the process moved forward and was always on our side when dealing with the sellers and their agents. With Samson Properties we knew no question was ever stupid, and there were a lot of them. I feel he was honest and upfront with us right from the beginning of our relationship and all five of my siblings felt comfortable with him right away. I would recommend him wholeheartedly to any coworker or friend if they should ever need the services of a realtor, and I myself would use him again in the future. "
- Dana
" Your professionalism, sense of humor and your dedication over the Holiday weekend proved to be the formula for success… You were able to ascertain her needs and find the perfect place in just two outings!.. we were even more impressed with the ease of the settlement and your attention to detail during the two walkthroughs…we would be pleased to recommend you to anyone in need of an excellent real estate agent. "
- Erin from Falls Church, VA
" Thank you so much for selling our house in only 10 days at the full offer price!!! All the other houses in the neighborhood were on the market earlier and had not even sold before ours did. Working with you proved to be extremely easy and pleasant. From the moment we first met with you until the final closing, you were in contact with us explaining the process to Carla and I so we completely understood how things were working. Your follow up was exceptional and I would refer you to anyone to sell or buy a house. I feel they would be in great hands with you helping them obtain the best deal possible. "
- Greg
" Thank you! You have definitely shown you are in a job you love. You have endless energy and an amazing ability to make your clients feel like they are your only one (though we know better). Your patience is comforting in answering all those crazy little questions. You make people know you care about them, finding a good home for them, (not your commission). The fact that I stumbled into that open house just driving by was luck. Thank you again, you are not only a skilled Realtor, but a great person. "
- Christina
" Words really can not express how we have grown to love and appreciate you for all the wonderful things you have done. You are family to us. You took us under your wing and watched out for us; and as we saw a lot of Realtors don't operate that way. You really stand out as a winner in your field. "
- Angelo & Sherry
" Among the traumatic events in one's life selling the family home and moving can rate high on the list. However after my first visit with Samson Properties I knew I was in good hands. I'm not easily impressed but their honesty , their confidence came shining through and I knew I had chosen the best Realty company in the are. No high pressure glib talk, no unattainable promises, just a friendly, all-business attitude to sell my property quickly and as painless as possible. The presentation booklet was beautifully done, very professional. If you have decided to sell your home don't hesitate to give the job to Samson Properties. They will accomplish the task and as a bonus you will meet some really nice people. "
- Ruthella
" We wanted to thank you for your friendship, trust, advice, and professionalism in providing your services for the sale of our townhome in Centreville, VA. Having lived in the area for 9 years and having had some very bad experiences with real estate agents in the past, working with you changed matters entirely. When we decided to sell our townhome back in September 2004, we had considered doing a For Sale By Owner, where we met with you and several other real estate agents. It was clear that you weren't trying to win over a sale from us, like the other agents we met. You indicated that you were concerned for our interests and that if we selected you as our agent, you would represent us, keeping our best interest as the primary focus, but also keeping reality in check. Well, your professionalism, lack of pressure and honesty won us over. You were true to your word and have gained us as your clients for future real estate transactions. We have been extremely satisfied and grateful by the level of customer service you provided (that really translated into a friendship), your availability, flexibility and integrity in your work. We would and will recommend you to our friends and family for their real estate transactions and look forward to working with you again sometime in the future. Thanks again for your efforts! "
- Ubaid & Hina
" The purpose of this letter is to thank you for a most phenomenal experience during the recent selling of our home. Aside from the fact that we've been business associates for many years and therefore very aware of your strong work ethic, the reputation of Samson Properties in the Fairfax County area only enhanced our choice for you to represent us. As we predicted, everything from our first meeting to delivery of the ratified contract, you were there every step of the way to guide us, give us advice, and answer questions. We really appreciated that no question was to insignificant, no detail too small to address, even if it was at the other end of your phone, where you always seemed to be when we needed you and you weren't actually here! Finally, it's your integrity and ethics that made this all go so well, and considering you helped us negotiate a price $40,000 more that we asked, and in just 2 days, your considerable skill and experience speak for themselves. Please know our neighbors are already asking for your card, and thanks again for a job well done! "
- Mike & Betti from Fairfax Station, VA
" I wanted to take the opportunity to thank you for all your hard work and dedication to selling my home. I was very impressed with the close attention you gave to the entire sales process and all the phone calls to keep me informed. "
- Lynnie from Manassas, VA
" Extremely professional, positive attitude, very perceptive, in tune with customers needs, very flexible, timely communications... these are some of the many qualities that make working with our Samson Properties agent a thoroughly enjoyable and rewarding experience. "
- Srinivas
" I am writing this letter to commend Samson Properties for the excellent experience my husband and I had working with our agent. Most of the Realtors we've met in the past came across as pushy and overly-friendly, as though they saw us only as their next paycheck. When we met, we knew right away that she was just who we were looking for. We were impressed with her from the moment we met her, and she never let us down. She was extremely professional, and she knew the answers to the many questions we had. Her expertise and advice, as well as her pleasant disposition and great sense of humor, made us feel at-ease and comfortable, not only with her, but also with the process of selling our home. She was patient with our inexperience as home owners, and she smoothly handled our indecision over buying another home. She guided us until we found what was right for us. She sold our home within a week, and sold it for much more than we originally asked. She is the model agent everyone hopes to find, and we definitely plan to work with her in the future. She is an asset to your team, and sets a high standard few can reach. "
- Kelley
" Samson Properties is the absolute best! Not only did our agent honestly appraise our house and make great suggestions as to how best prepare our house for presentation to buyers, he sold it for more than we expected and sold it in one day. He has a sure handle on all the technical and legal aspects of house sales, and he listens with care and sensitivity to sellers' concerns. As sellers, we found we could relax knowing that he had our interests at heart and the necessary skill and knowledge to do a first-rate job. "
- Harry & Mary
" I would like to take a moment to compliment the listing agent for our home in Round Hill, Virginia. Before we listed our home with Samson Properties, we were very dissatisfied with our agent for various reasons. After interviewing several agencies, we decided to list our home with Samson Properties. We expressed our concerns we experienced with the previous agent and were assured my husband and I we would not have the same experience with her. She was right. The brochure put together was exceptional. She placed several directional signs in the area, which brought additional prospects by our home. Every Sunday there was an open house. She followed up on all prospective buyers who came through our home. She worked hard to make sure we had a qualified buyer and always kept us informed of what was going on. She would meet us at our convenience, including one night when the weather was bad. That night, we had to make changes to the contract and she went back to her office to fax documents to the buyer's agent. She kept in contact with us at all times, even when she went out of town for the holidays. There was not one time we could not reach her. Whenever we had questions, she would always reassure us of our concerns. At settlement, there were items from the walk through she took care of by calling a plumber and scheduling with the buyer to have these items repaired. She is like a family member. She is both professional and very personable. We will refer her to everyone and will be using her in the future. "
- Rich & Mary
" Vince and I are happy to be added to your list of extremely satisfied clients. We have worked with several realtors on the sale of previous homes and we have never had such a stress free experience. In this insane market that we are experiencing now it was easy for us to become stressed and try to reevaluate our path. However you were always sure of the course we needed to be on and were always available to keep the path steady and bring home the prize of a no less than perfect contract. If we had written it and had them sign it, it would not have been better. Which exemplifies the fact that you really know your job. Even better than just knowing your job is the way you treat people. We felt like our best friend was selling our home, with all the respect and concern that only a friend could provide. We are very grateful to have worked with you and we really want Samson Properties to know what an asset they have in you. We will be giving your name to everyone we know who is considering a sale or purchase and we want you to know, There is no other realtor for us "
- Vince & Ramona
" Your staff came prepared and ready to ask the questions that I never thought to ask and saved me money in purchasing the home of my dreams. With the same enthusiasm, your staff quickly put together an aggressive marketing plan to sell my current home. Throughout the two settlements and multiple walkthroughs, he stayed in constant contact to keep me up to date…I credit his diligence and attention to detail. "
- Mark from Chantilly, VA
" I would like to express my complete satisfaction with your company and staff with respect to the sale of our home. He is a true professional with a sense of humor, who gets the job done. At no point in the sales transaction was there any doubt that he represented us and had our best interests in mind at all times. With his assistance and support the sale went off better that we could have hoped. He not only sold our home, he sold us on Samson Properties. "
- James
" Thank you for your outstanding professional and efficient real estate services which resulted in the sale of my condominium in Centreville, VA, Feb 2005. I was especially impressed with the effort you put into showing me every comparable property in the neighborhood. This resulted in our establishing a fair price which resulted in a quick sale to a well qualified buyer. You also handled all the interface between buyer and seller which resulted in a 'hassle free' closing of the sale with me not having to make any concessions to the buyer. Keep up the good work! I will be looking for you the next time I need the services of a real estate agent. "
- Richard
" Your staff did a terrific job keeping us posted regarding properties that might be of interest to us as they were becoming available. We found the Samson Properties agent to be extremely knowledgeable about local properties and real estate in general. One of his many strengths is that he is an excellent communication and a strong "people person". Finally, he has great integrity and we knew we could trust him completely in handling our sale and purchase. "
- Roman & Lana from Oak Hill
Previous
Next